MISSION
PRODUCT
Products and solutions for indoor comfort and process cooling
POSITION
Indoor comfort as an inberent attribute of a building.Reliable and efficient climate technology
IDENTITY
Combining Baltic spirit with Scandinavian efficirncy
MISSION
Bringing Baltic comfort to the world
VISION
To be the leading European company in climate tehnology with a global presence
VALUES
Transparency and openness Commitment to customers Dynamic company with a flat organizational structure
WHY FELZER
Quality and high standard technologies of our equipment are main priorities of Felzer . The production is certified ISO:9001 и ISO:14001 . All components used have СЕ mark. Our products are CE marked and meet International quality standards. The products comply to the requirements of the following EU directives:
97/23/EC Pressure Equipmen;
2004/108/EC Electromagnetic compatibility;
2006/42/EC Machinery;
2006/95/EC (ex-73/23/EEC) Low voltage.
All products are pressure and leak tested and run tested on Felzer testing facilities before shipment. Felzer is using non-ozone depleting blends of refrigerants. R134A and R410A have both zero ozone depletion potential and a global warming potential 1430 and 2100 respectively. These refrigerants were designed to provide benefits in efficiency and footprint by increasing system pressure and taking advantage of thermodynamic and transport properties.
REFERENCES
JSC 'PTPA' / Penza
nordAQUA FCM 380.4 air-cooled liquid chiller
Theatre of satire / Moscow
nordAQUA FCM HE 230.4 air-cooled liquid chiller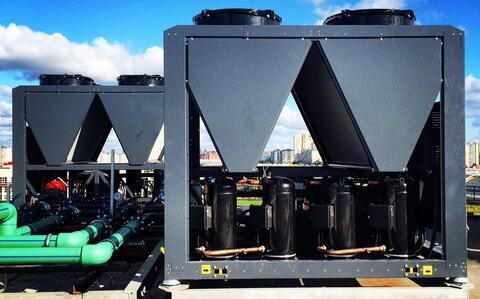 Office building 'Europe' / Saint-Petersburg
nordAQUA FCM 210.4 air-cooled liquid chiller
Head office of tea company 'Sapsan' / Moscow Region
nordAQUA FCM 315.4 air-cooled liquid chiller
Shopping Mall 'Kosygina' / Saint-Petersburg
nordAQUA FCN 450.4 air-cooled liquid chiller
Shopping Mall in Residential Complex 'Poem Near 3 Lakes' / Saint-Petersburg
nordAQUA FCN 450.4 air-cooled liquid chiller
Restaurant in Shopping Moll 'Fiolent' / Saint-Petersburg
nordAQUA FCC 85 condensing unit
Luxury Club in Vosstaniya str. / Saint-Petersburg
nordAQUA FCM FC R SLN 070.2 air-cooled liquid chiller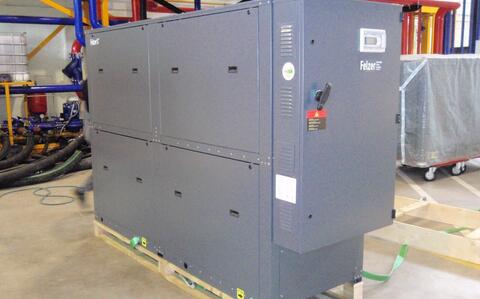 Shopping Center / HELSINGBORG / SWEDEN
nordAQUA FCM 430.4, FCN 410.4 chillers
Hospital / TAMPERE / FINLAND
nordAQUA FCQ VWF 250.4, FCQ VWF FC 95.2 water-cooled liquid chiller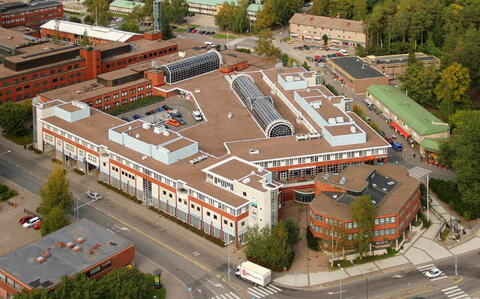 Shopping Center Kaupakeskus Tikkurila / VANTAA / FINLAND
nordAQUA FCQ-VWF-FC-95.2.2, FCM-230.4, FCM-260.4
High School Tredu / TAMPERE / FINLAND
nordAQUA FCQ-VWF-FC-410.4 water-cooled liquid chiller
K-Supermarket Kreivintori / RAAHE / FINLAND
nordAQUA FCQ-VWF-FC-095.2.2 water-cooled liquid chiller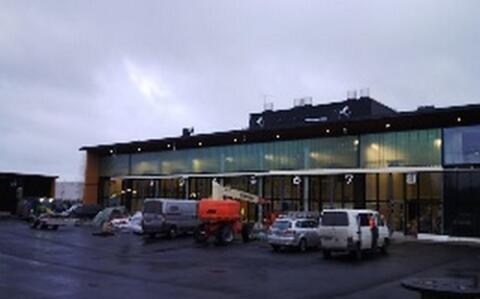 Fire-Station / JARVENPAA / FINLAND
nordAQUA FCQ VWF FC 047.1 water-cooled liquid chiller
Laulasmaa SPA hotel / TALLINN / ESTONIA
nordAQUA FCM FC 210.4 air-cooled liquid chiller, FCQ-VWF-FC-160.4 water-cooled liquid chiller
Bank Citadele / RIGA / LATVIA
nordAQUA FCM-FC-LN-110.2 air-cooled liquid chiller
Malmo / SWEDEN
nordAQUA FCCS 027.1 air-cooled liquid chiller
Teatro Rosselini / ROME / ITALY
nordAQUA FCM-R-LN-260.4 air-sourced reversible heat-pump
Shopping Center Suomalaistentien likekeskus / ESPOO / FINLAND
nordAQUA FCM-FC-430.4 air-cooled chiller
JSC 'PTPA' / Penza
nordAQUA FCM 380.4 air-cooled liquid chiller
Theatre of satire / Moscow
nordAQUA FCM HE 230.4 air-cooled liquid chiller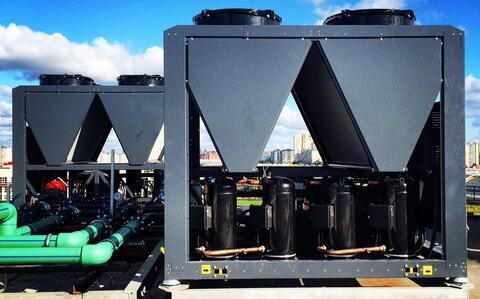 Office building 'Europe' / Saint-Petersburg
nordAQUA FCM 210.4 air-cooled liquid chiller
Head office of tea company 'Sapsan' / Moscow Region
nordAQUA FCM 315.4 air-cooled liquid chiller
Shopping Mall 'Kosygina' / Saint-Petersburg
nordAQUA FCN 450.4 air-cooled liquid chiller
Shopping Mall in Residential Complex 'Poem Near 3 Lakes' / Saint-Petersburg
nordAQUA FCN 450.4 air-cooled liquid chiller
Restaurant in Shopping Moll 'Fiolent' / Saint-Petersburg
nordAQUA FCC 85 condensing unit
Luxury Club in Vosstaniya str. / Saint-Petersburg
nordAQUA FCM FC R SLN 070.2 air-cooled liquid chiller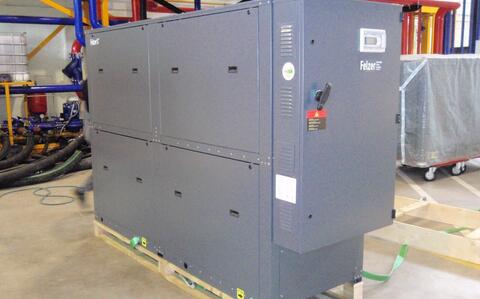 Shopping Center / HELSINGBORG / SWEDEN
nordAQUA FCM 430.4, FCN 410.4 chillers
Hospital / TAMPERE / FINLAND
nordAQUA FCQ VWF 250.4, FCQ VWF FC 95.2 water-cooled liquid chiller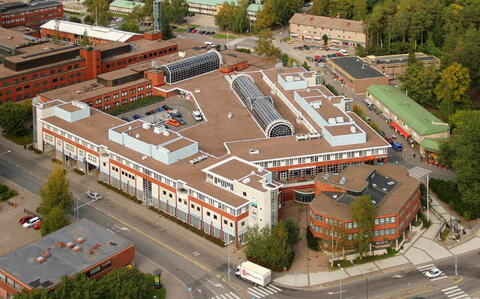 Shopping Center Kaupakeskus Tikkurila / VANTAA / FINLAND
nordAQUA FCQ-VWF-FC-95.2.2, FCM-230.4, FCM-260.4
High School Tredu / TAMPERE / FINLAND
nordAQUA FCQ-VWF-FC-410.4 water-cooled liquid chiller
K-Supermarket Kreivintori / RAAHE / FINLAND
nordAQUA FCQ-VWF-FC-095.2.2 water-cooled liquid chiller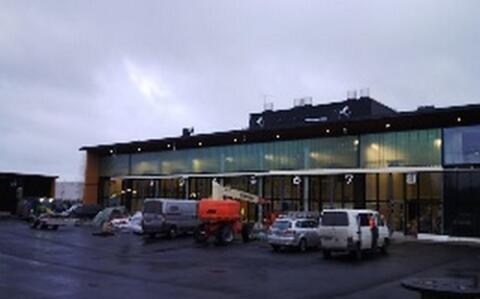 Fire-Station / JARVENPAA / FINLAND
nordAQUA FCQ VWF FC 047.1 water-cooled liquid chiller
Laulasmaa SPA hotel / TALLINN / ESTONIA
nordAQUA FCM FC 210.4 air-cooled liquid chiller, FCQ-VWF-FC-160.4 water-cooled liquid chiller
Bank Citadele / RIGA / LATVIA
nordAQUA FCM-FC-LN-110.2 air-cooled liquid chiller
Malmo / SWEDEN
nordAQUA FCCS 027.1 air-cooled liquid chiller
Teatro Rosselini / ROME / ITALY
nordAQUA FCM-R-LN-260.4 air-sourced reversible heat-pump
Shopping Center Suomalaistentien likekeskus / ESPOO / FINLAND
nordAQUA FCM-FC-430.4 air-cooled chiller
JSC 'PTPA' / Penza
nordAQUA FCM 380.4 air-cooled liquid chiller
Theatre of satire / Moscow
nordAQUA FCM HE 230.4 air-cooled liquid chiller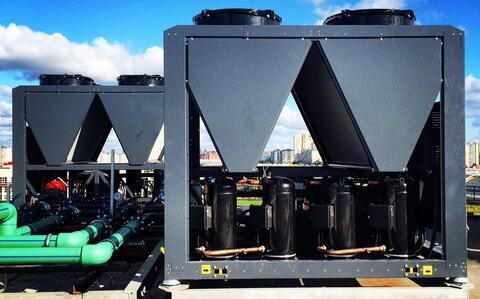 Office building 'Europe' / Saint-Petersburg
nordAQUA FCM 210.4 air-cooled liquid chiller
Head office of tea company 'Sapsan' / Moscow Region
nordAQUA FCM 315.4 air-cooled liquid chiller
Shopping Mall 'Kosygina' / Saint-Petersburg
nordAQUA FCN 450.4 air-cooled liquid chiller
Shopping Mall in Residential Complex 'Poem Near 3 Lakes' / Saint-Petersburg
nordAQUA FCN 450.4 air-cooled liquid chiller
Restaurant in Shopping Moll 'Fiolent' / Saint-Petersburg
nordAQUA FCC 85 condensing unit
Luxury Club in Vosstaniya str. / Saint-Petersburg
nordAQUA FCM FC R SLN 070.2 air-cooled liquid chiller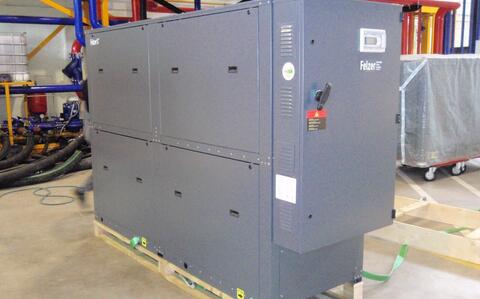 Shopping Center / HELSINGBORG / SWEDEN
nordAQUA FCM 430.4, FCN 410.4 chillers
Hospital / TAMPERE / FINLAND
nordAQUA FCQ VWF 250.4, FCQ VWF FC 95.2 water-cooled liquid chiller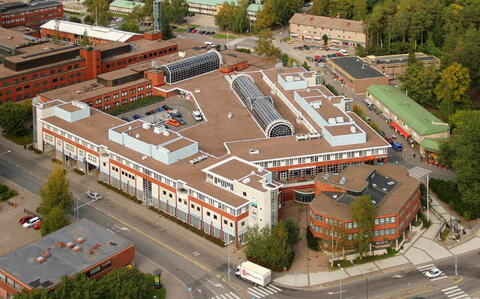 Shopping Center Kaupakeskus Tikkurila / VANTAA / FINLAND
nordAQUA FCQ-VWF-FC-95.2.2, FCM-230.4, FCM-260.4
High School Tredu / TAMPERE / FINLAND
nordAQUA FCQ-VWF-FC-410.4 water-cooled liquid chiller
K-Supermarket Kreivintori / RAAHE / FINLAND
nordAQUA FCQ-VWF-FC-095.2.2 water-cooled liquid chiller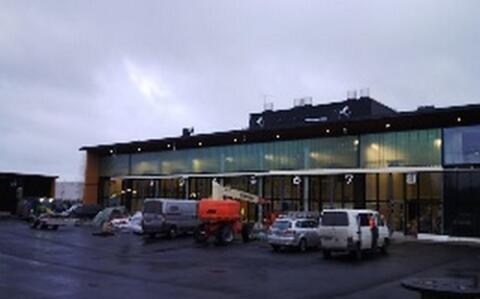 Fire-Station / JARVENPAA / FINLAND
nordAQUA FCQ VWF FC 047.1 water-cooled liquid chiller
Laulasmaa SPA hotel / TALLINN / ESTONIA
nordAQUA FCM FC 210.4 air-cooled liquid chiller, FCQ-VWF-FC-160.4 water-cooled liquid chiller
Bank Citadele / RIGA / LATVIA
nordAQUA FCM-FC-LN-110.2 air-cooled liquid chiller
Malmo / SWEDEN
nordAQUA FCCS 027.1 air-cooled liquid chiller
Teatro Rosselini / ROME / ITALY
nordAQUA FCM-R-LN-260.4 air-sourced reversible heat-pump
Shopping Center Suomalaistentien likekeskus / ESPOO / FINLAND
nordAQUA FCM-FC-430.4 air-cooled chiller
GLOBAL PRESENCE
Felzer direct presence regions
Regions of presence through the Felzer partnership and dealer network
FELZER OFFICE:
Factory, Headquarter and sales office in Riga (Latvia)
Engineering center and sales office in St. Petersburg (Russia)
Sales office in Moscow (Russia)
FELZER CZ S.R.O (Czech Republic)
FELZER S.L. ESPANA (Spain)
PARTNERS OFFICES
And the dealers OFFICES:
Azerbaijan
Algeria
Belarus
Germany
Israel
Iran
Italy
Morocco
Netherlands
Norway
Turkey
Finland
Sweden
Estonia
Name
Address
Phone, E-mail
SIA FELZER (RIGA) Riga
Latvia, LV-1039, Brivibas gatve, 201

+371 678 82 102

FELZER CZ, S.R.O. (PRAGUE) Prague
Chezh Republic, 170 00 Praha 7 Jankovcova 1037/49

+420 778 038 666

FELZER RUS LTD, Russia

Russia, 

Saint-Petersburg, Gagarinskaya, 11

+7 812 309 78 30

 
Russia, Moscow, Staromonetny, 33

+7 495 969 27 82

 
Russia, Pskov, Pskov region. d. Rodina, Vladimirskaya, 3B